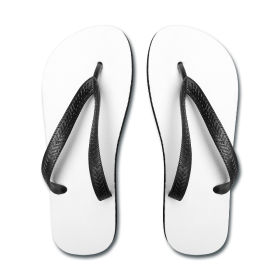 Who would have ever guessed how awesome a pair of these little shoes would become.
Worn as far back as Ancient Egyptians in 4000 BC this so called sandals/flip flops have made their way around the world. Soldiers after WWII began bringing them back to the US.
We now have many predesigned one's in stock for our customers to choose from. Are just simply log into one of
our designer shops like www.creationsbyreta.spreadshirt.com and design a pair yourself. Add text, add designs and add your favorite photos your choice. To view our predesigned in stock just click on the photo above and it will take you to our Heaven Scent shop and you can view our stock.
Thanks for shopping as always

Reta